Unsafe levels of lead found in drinking water across Ireland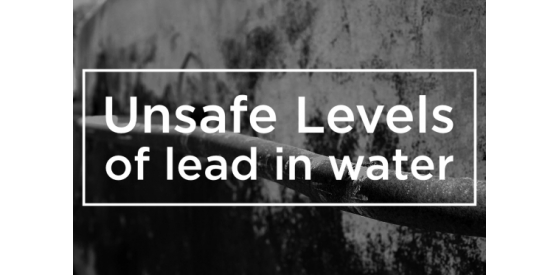 Tests have found lead concentrations nearly 15 times over the legal limit in north Dublin drinking water, and unsafe levels elsewhere across the country.
Since the start of 2017, levels of leads in drinking water deemed to be unsafe have been found in over 30 areas throughout the country. The highest found near the Sutton dart station in north Dublin.

In most of these cases, the large amount of lead in the drinking water has been shown to be as a result of the use of a network of older pipes for drinking water. The vast majority of these pipes are made out of lead.
Lead exposure has been shown to affect brain development in children, to effect infants in the womb and has been classed as a possible carcinogen.
Nine areas
One test in Kilkeedy, Co Clare last year found lead levels more than 10 times above safe drinking
Limits, at 113 mg/l.
A test of drinking water at a property in Rosses Point, Co Sligo, found levels six times higher than the limit for safe consumption late last year.
Unsafe levels were also found at properties in Kilmacthomas, Co Waterford, in Gorey, Co Wexford, in Carrickbeg, Carrick On Suir, and at Screggan, Co Offaly.
Irish Water figures on harmful lead concentrations were released following a request under the Freedom of Information act.
Irish water has now revealed plans to completely upgrade the system of water pipes in the country, meaning no more lead pipes will be in use in the future.
If you are concerned or curious about the level of lead in your water supply, head to our website to purchase a test that will be sent directly to your premises.
Information obtained from the Irish Times
Follow the link for a lead test kit https://www.h2olabcheck.com/product/lead-test-kit