Product Description
Lead in water for human consumption is quite common and may occur by atmospheric deposition or soil leaching, corrosion of pipes and lead in construction materials such as roof tiles. When ingested by humans, it's effects are quite harmful. Lead affects every one of the body's organ systems, especially the nervous system. It also affects the bones and teeth, the kidneys, and the cardiovascular, immune, and reproductive systems. Hearing loss, cataracts and tooth decay have been linked to lead exposure. Aside from the developmental effects unique to young children, the health effects experienced by adults are similar to those in children, although the thresholds are generally higher.
Suitable for:
People affected by lead poisoning
Town Or City Water Users
Health Conscious Individuals
Compliance check with relevant regulations
Water Treatment Plant Managers
Quality Checks
---
Advantages
If you suspect lead contamination in your drinking water, this test will determine the level of contamination and provide the information you need to seek remedal action.
Post sample bottle to laboratory

Receive email notification of results online

Download full test report
---
Test parameter Vol Required: 250ml
Given below tests are included in this product:
Parameters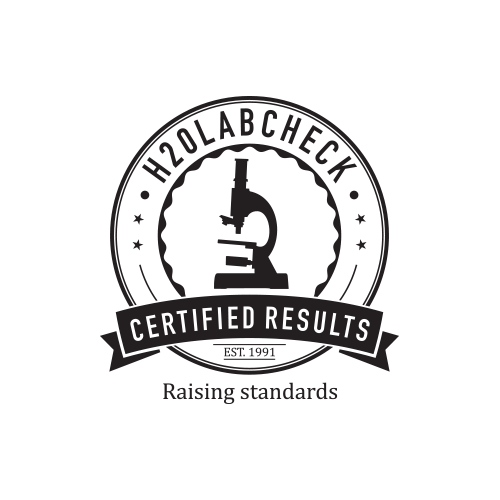 | Transaction Details | Feedback |
| --- | --- |
Only registered users can write reviews. Please, log in or register.
People who have an old plumbing system made of lead or that live near areas that contain such plumbing, are they likely to be consuming water with the presence of this metal?
Hard water can cause corrosion of metals, exposing the consumer to contact with this material through water. Old hydraulic systems are especially worrisome because the metal used in their manufacture is highly dangerous to human health. Anyway, only a specific analysis of this water can answer whether this is or not harmful.
Can this test be used for any source of water?
Yes, it is possible. Lead can be found incorporated into water by natural routes, soil leaching, industrial disposal or by plumbing. In this way, any type of water source is exposed to the risk of contact.
Does the selection of these parameters for water or wastewater analysis follow the current regulations required?
Yes, the selection of parameters to be analyzed in water and wastewater for each type of source, use or process, follows the standards required by national and international laws and protocols.
Only registered users can write questions. Please, log in or register.