pH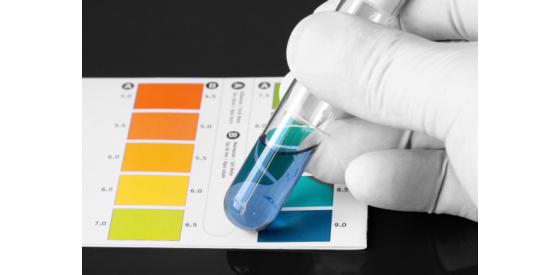 pH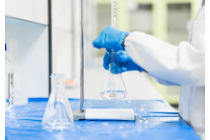 | | |
| --- | --- |
| Values | (Acidic) 0 to 14 (Basic) |
| Treatment Problems | Impact coagulation/flocculation, disinfection, biological treatment, etc. |
| Chemicals Used to Control pH | Bases (ex. sodium hydroxide) and Acids (ex. hydrochloric acid) |
| Health/Environmental Impacts | Extreme pH values can harm receiving ecosystems and waterways after discharge |
pH in Wastewater Information:
Properties:
pH is a measurement of the acidity or basicity of a solution and ranges from 0 to 14, with 0 being the most acidic and 14 being the most basic. The more acidic a solution is, the more positively-charged, free hydronium (H3O+) ions it contains. Conversely, the more basic a solution is, the more negatively-charged hydroxide ions (OH-) there are. With a pH of 7, pure water has an equal amount of hydronium and hydroxide ions and is considered neutral.
Sources:
pH is a parameter of wastewater that is completely dependent on the composition of the raw water supply. Industrial effluent and sewage contain a wide variety of chemicals and compounds that may each influence the pH of the entire supply. During the treatment process, a variety of bases like sodium hydroxide (caustic soda) or acids like hydrochloric acid can be added to control pH.
Importance in Wastewater:
It is important to monitor and control the pH of wastewater throughout the treatment process to optimise processes such as coagulation and flocculation and to ensure the final effluent meets strict discharge quality standards. There are several steps utilised throughout the treatment process that are very sensitive to changes in pH. Coagulants and flocculants operate in specific pH ranges; bacteria used to digest organic material will die if the pH is too high or too low; chlorine-based disinfectants are less effective under basic conditions; and certain suspended solids can be precipitated out at different pH values for removal.1
Health/Environmental Concerns:
Treated effluent that is too acidic can corrode pipes, leach toxic metals, and harm marine and aquatic life. On the other hand, effluent that is too basic can increase water hardness and cause scale build-up and mineral deposition in pipes.
Action:
pH testing is simple and quick. It should be conducted at various points throughout the water treatment process to increase treatment efficiency and prevent problems associated with low quality effluent. There are many compounds and chemicals that are effective for pH correction and safe for use in wastewater treatment plants.
1 pH and Water: Overview. U.S. Geological Survey, Department of the Interior: United States. Accessed 14 Mar. 2020.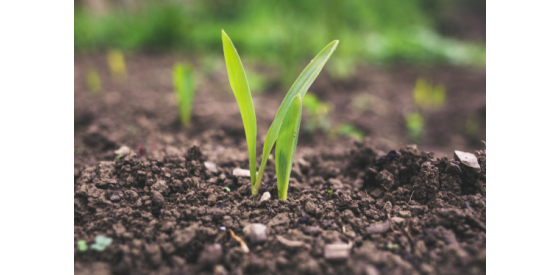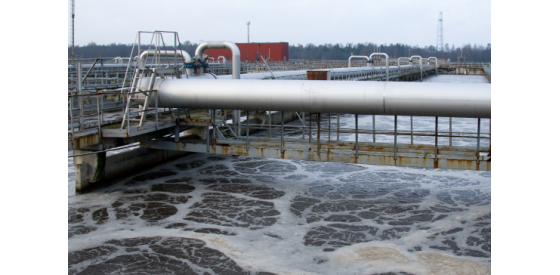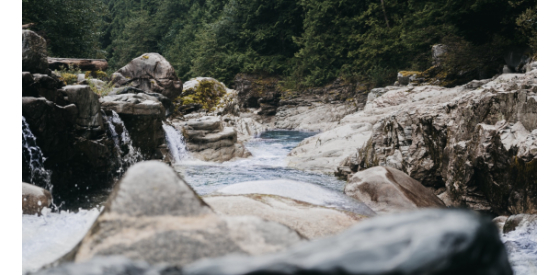 pH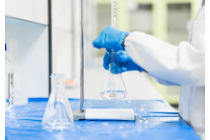 | | |
| --- | --- |
| Values | (Acidic) 0 to 14 (Basic) |
| Treatment Problems | Impact coagulation/flocculation, disinfection, biological treatment, etc. |
| Chemicals Used to Control pH | Bases (ex. sodium hydroxide) and Acids (ex. hydrochloric acid) |
| Health/Environmental Impacts | Extreme pH values can harm receiving ecosystems and waterways after discharge |