Product Description
There are a number of key parameters that must be taken into account when assessing the quality and safety of drinking water intended for human consumption. Health authorities advise that microbiological testing should be performed every 12 months on private wells and chemical profiling every three years to mitigate the use of contaminated waters and causing damage to humans, soil and/or its distribution network. This analysis should consider parameters such as turbidity, sediment, odour, pH, alkalinity, dissolved solids, nitrates, iron, manganese, conductivity, hardness, and identification of the presence of bacterial ingress.
Suitable for:
People affected by bacterial infection or those with low immunity
Town Or City Water Users
Private Borehole Supplies
Private Individuals
Health Conscious Individuals
Environmental Agencies
---
Advantages
With the result of this test the water sources can be certified as usable, mitigating any suspicion of contaminants present.
Post sample bottle to laboratory

Receive email notification of results online

Download full test report
---
Test parameter Vol Required: 250ml
Given below tests are included in this product:
Parameters
Others
Total Bacteria Count (TBC...

Langelier Saturation Inde...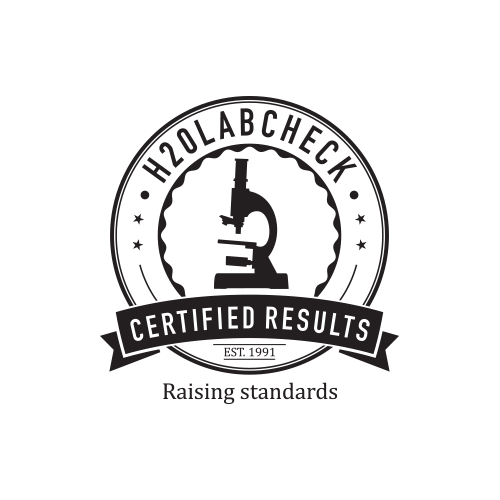 Is treated water subject to the risk of biological contaminants?
It depends on the type of treatment processes used. The recommended treatment for water with microbiological contaminant is disinfection by chlorine, chlorine derivatives, UV or ozone. Even in this type of treatment, analysis is required in order to evaluate the efficiency of the process.
How should the customer proceed with sample collection?
After the purchase of the test kit on our website, the customer will receive the complete kit with all the material and instructions on how to proceed with the collection. In addition, direct contact with the laboratory will be made available in case of any doubt.
Could I receive updates on my results before the report is issued?
You can obtain this information on the website by logging into your dashboard.
Only registered users can write questions. Please, log in or register.