Product Description
Receive 20% off a legionella test. Enter the code LGNLA20 at the checkout.
This accredited lab test will determine if Legionella is present in your bathing water. The analysis will be carried out in an INAB ISO 17025 accredited laboratory. Legionella is a type of bacteria naturally present in water that can cause respiratory diseases, of which the most serious is known as Legionnaire's disease (atypical pneumonia that can be fatal). These microorganisms frequently colonize water systems including potable water networks, recreational systems and cooling systems. Therefore, their identification is of extreme importance when testing water quality.
Suitable for:
Organisations requiring ISO 17025 accredited testing
Bathing waters not containing saltwater
People affected by bacterial infection or those with low immunity
Health Conscious Individuals
Compliance check with Environmental Regulations
Care home compliance checks
---
Advantages
Make sure your water is not contaminated, stay away from the danger that Legionella bacteria can bring to your health.
Post sample bottle to laboratory

Receive email notification of results online

Download full test report
---
Test parameter Vol Required: 1000ml
Given below tests are included in this product:
Parameters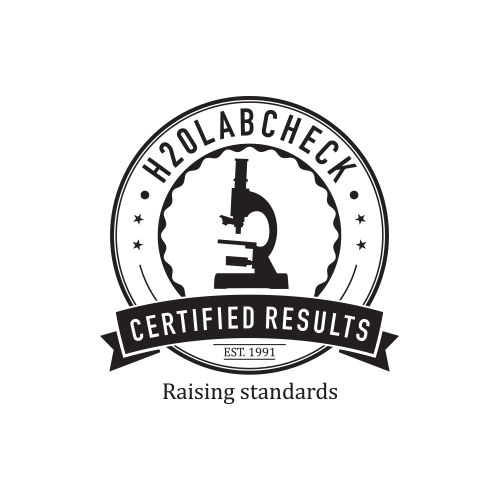 Transaction Details
Feedback

Legionella Test

$ 59.37

Frank N

Easy to work this test kit. No problems

Was this review helpful to you?

Legionella Test

$ 59.37

Edel M

Not a lot to say on it, reasonably quick with results

Was this review helpful to you?

Legionella Test

$ 59.37

David P

Ordered just over a week ago and I've gotten my results in that space of time. Excellent service

Was this review helpful to you?

Legionella Test

$ 59.37

Christopher W

Was this review helpful to you?
Only registered users can write reviews. Please, log in or register.
Even with the use of a disinfectant, it is possible to proliferate Legionella in a indoor bathing water?
Disinfectant is an effective mean of protecting all bathing water from the proliferation of biological organisms. What may occur in some cases is that the product used is not in accordance with the recommended product for this certain procedure, or the quantity administered is incorrect or even the demand is too great due to the fact that microorganisms spread at a rapid rate. Therefore, only an analysis on the conditions of this water can diagnose if the disinfection is or not being effective.
In the case that the customer does not agree with the result of the analysis, can it be redone?
The test results issued are binding. In an instance where you believe that the results are inaccurate, please raise it with us and we will escalate the matter with the lab.
How long, after receiving the kit for sample collection, does the customer have to send the material?
Upon receiving the kit for sample collection, the client should forward it as soon as possible to the address placed on the kit package. Our bottle is prepared to conserve the sample, but there are cases in which time is a determining factor in the reliable result of the analysis, (e.g. microbiological analysis).
Only registered users can write questions. Please, log in or register.