Should Ireland be putting Lithium in its water?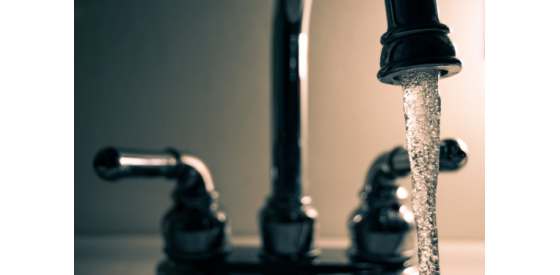 As far back as the nineteenth century lithium has been used in various ways for the treatment of mental health disorders. Back then it was used for, among other things, the treatment of 'brain gout', an early conceptualisation of depression. In 1871 it was first recognised as a treatment for mania.
In the early 1900's Lithia Springs in Georgia in the United States enjoyed a boom with its apparent 'healing water' with several US presidents visiting there. This was all due to the high lithium content in the water.
In the 1970's however the FDA in America finally approved lithium as a recognised treatment for bipolar disorder and it is still used to this day. All be it the levels of lithium found in water are well below the recognised therapeutic dose, there is still a lot to be said for the argument of adding lithium to the municipal water supply.
The most profound study supporting this viewpoint is a study from Texas in the early 1990s. This study found a correlation between areas with lithium in the water and a corresponding drop in the rates of suicide, rape, homicide and drug related convictions. As a result of these tests and some after it, lithium was dubbed by time magazine as the "Texas tranquilizer".
The argument can then be made, should we be putting small amounts of lithium in our drinking water? While the level of lithium found in natural groundwater is about one thousandth of the minimum medical dose, it seems to have a substantial impact. Arguments have been made for the introduction of this for Ireland in the past.
The main point given in these articles is that mental health problems are a massive scourge on this nation in particular. Suicide is the biggest killer of young people in Ireland today, and it kills more than road traffic accidents and cancer combined. Suicide rates in Ireland in 1970 were 1.8 and in 2009 they were at 11.8 and seem to be rising.
The main thing to take away from this trend is that mental health problems in Ireland are out of control and conventional methods implemented by the government are not working.
The main argument for lithium is the spread that it would have. Instead of allocating services to different parts of the country this initiative would provide immediate help to all of those receiving a municipal water supply, especially those in more isolated areas or those with a lack of access to services.
While one may argue an opposition to mass medication of the population, the fact that fluoride has been put into the water since the 1960's is an adequate rebuttal.
The jury is still out on this, however one must wonder how bad the situation will get before those in government will start to look for more creative solutions to this epidemic.
If you have any concerns about your water supply or would like to know if there are any impurities in your water follow the link https://www.h2olabcheck.com/category