High levels of Trihalomethane. Symptoms and consequences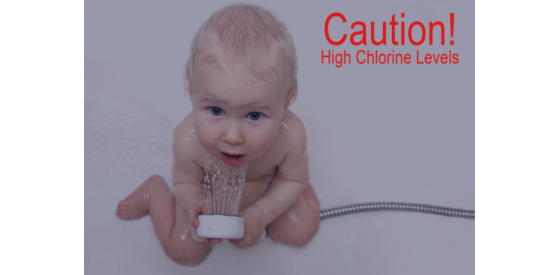 Chlorination is considered to be one of the most effective water disinfectants and if its levels are within normal limits, it is considered to bring no harm to the human health. But how do you know that the Chlorine levels in your tap water are not elevated? And if they are, does it affect health?
What are THMs and how are they related to Chlorinated water?
Trihalomethanes (THMs) are a group of chemicals (chloroform, bromodichloromethane, dichloromethane and bromoform) that appear as the result of a reaction between the chlorine and natural organic matter in the water.
What are the potential risks of having high THMs in water?
At elevated levels, THMs have been associated with negative health effects such as cancer.
How does it affect pregnant women?
Pregnant women should take special attention to this problem as the studies show that the constant contact with THMs results in reproduction problems including miscarriage.
What are the first signals of Chlorination byproducts in water?
Chlorine is used for disinfecting tap water in public mains so people using tap water for drinking, cooking and even swimming, fall under the risk.
There are almost no vivid symptoms that THMs are present but the most common signal is a specific persistent odour of chlorine.
Does the level of THMs affect those who have private wells?
Chlorination byproducts are prevalent in public water supplies. However, they are a threat to any water supply that uses chlorine- including private water wells.
I'm worried about the presence of THMs in water, what should I do?
Testing your water quality is highly advisable to evaluate the levels of a single parameter or make a complex analysis of most common problems affecting water quality. You may find our solution to estimate the levels of Chlorine and other byproducts here.
The testing results will help you to decide upon one of the multiple ways to make your water safe, clean and delicious- choosing the right filtration system.
Are there any other ways to reduce the effect of THMs on my health?
If you are concerned about THMs in your water supply you may lower your exposure to THMs by:
Airing and ventilation of kitchen and bathroom.
Reducing the time you spend in baths.
Taking short baths instead of a shower.
Taking showers or baths in cool water.