Product Description
Water is a key ingredient used in the production of beers and distillates and therefore has a distinct influence on the quality of the final product. For a successful product, some parameters must be observed: pH, alkalinity, organic matter, turbidity, taste, odor, color and hardness are considered the most important, as they will interfere directly with the appearance of the beverage, as well as the taste and aroma. Such parameters can also affect the stability of the product, that is, the time that the product will remain healthy before becoming unsuitable for consumption.
Suitable for:
Breweries/Distilleries
Quality Checks In Brewing
Quality Checks In Spirits Distillation
Craft Brewers
Production Managers
Routine Audit Inspections
---
Advantages
Independant analysis of water to be used production of alcoholic beverages. Be confident that your water will not interfere negatively with the final product.
Post sample bottle to laboratory

Receive email notification of results online

Download full test report
---
Test parameter Vol Required: 1000ml
Given below tests are included in this product:
Parameters
Others
Total Bacteria Count (TBC...

Langelier Saturation Inde...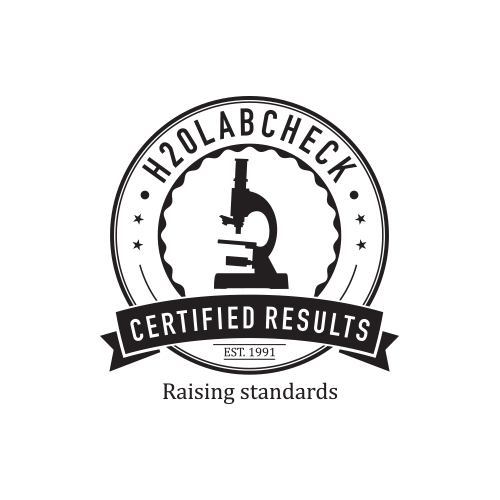 | Transaction Details | Feedback |
| --- | --- |
Only registered users can write reviews. Please, log in or register.
In the case of when water is to be used in the production process, even after previous treatment, and it goes through a second purification step (filtration, reverse osmosis or other technique), can this still cause damage to the process?
A second stage of water treatment to be used in brewing and distillery processes is a good and viable option. The guarantee of the purity of the water and suitability for the recommended parameters for this use will depend on the degree of efficiency of the previous and second treatment. An in-depth analysis is therefore recommended in order to certify compliance with the required technical standards.
Could I receive updates on my results before the report is issued?
You can obtain this information on the website by logging into your dashboard.
In the case that the customer does not agree with the result of the analysis, can it be redone?
The test results issued are binding. In an instance where you believe that results are inaccurate, please raise it with us and we will escalate the matter with the lab
Only registered users can write questions. Please, log in or register.