Product Description
The presence of bacteria and pathogenic (disease-causing) organisms is a concern when considering the safety of drinking water. Pathogenic organisms can cause intestinal infections, dysentery, hepatitis, typhoid fever, cholera, and other illnesses. Bacterial contamination cannot be detected by sight, smell or taste. The only way to know if a water supply contains bacteria is to have it tested.
Suitable for:
Food Business Operators (FBOs)
Artisan Food Producers
Businesses in Hospitality Sector
Internal Hygiene Audits
Town Or City Water Users
Water suspected of faecal contamination
---
Advantages
This water quality compliance test is needed by Food Business Operators (FBOs) and other organisations audited by Bord Bia. With the result of this test it is possible to evaluate the presence of bacteria in the water, to characterize them and to quantify them in order to avoid the contamination through them.
Post sample bottle to laboratory

Receive email notification of results online

Download full test report
---
Test parameter Vol Required: 250ml
Given below tests are included in this product:
Parameters
Others
Total Bacteria Count (TBC...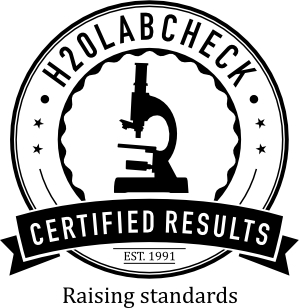 | Transaction Details | Feedback |
| --- | --- |
Only registered users can write reviews. Please, log in or register.