Asbestos in drinking water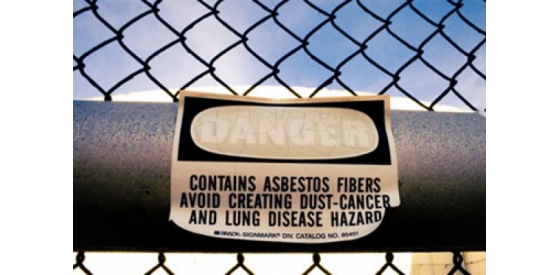 Maximum amount allowed in water
7 MFL.
What is asbestos?
Asbestos is a fibrous mineral occurring in natural deposits. Because it is a very good insulator and resistant to heat and most other chemicals its use in industry was very widespread. It was mined for use in over 3000 products. These included roofing materials, brake pads and cement pipes. Many cement pipes used in water distribution networks were made with asbestos as a component.
How does it get into water?
A major way in which asbestos may get into drinking water in Ireland is through the decay of cement water mains constructed in the 20th century. Asbestos can be found in approximately 6,300km of Ireland's water mains
How will I know if it is in my water?
Your municipal water service provider should carry out routine tests for asbestos contamination in water. If you it is found that the level of asbestos tested exceed the maximum limit then corrective action must be taken by the water service provider.
What are the health effects of an exceedance?
Those who drink water with an exceedance of asbestos in it for many years are at an increased risk of developing intestinal polyps.
How is it removed from water?
The following treatment method(s) have proven to be effective for removing asbestos to below 7 MFL: coagulation/filtration, direct and diatomite filtration, and corrosion control.